Why poster distribution?…According to recent research. The event's advance poster campaign accounts for over 65% of ticket sales and attendance. Therefore, it's way more cost-effective than other, more expensive media advertising.
How come we know so much about event and posters?
Poster advertising and event publicity has been in our founder Zed's blood since he was a kid. Because he grew up at the world-famous Carter's Steam Fair, he has been involved in running, promoting and advertising events all his life. Interestingly. One of his first jobs in event publicity was handing out leaflets dressed as a clown aged eight. Over the years, he became increasingly involved in advertising the fair until taking over all the poster distribution in the early '90s. Zed left the fair in 2009 and founded A-Z Poster Distribution a year later. We now provide high-impact poster campaigns to a long list of clients all over the UK.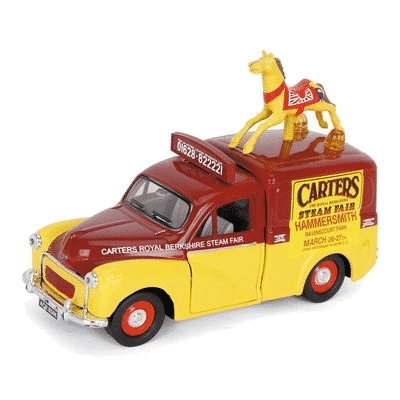 Poster Distribution Types
Advance poster campaigns for theatre shows, Usually use A3 poster sizes: targeting the advertising to shops and outlets in the theatre's local area. The poster campaign for a theatre show should have the posters displayed well in advance to maximise advance ticket sales and interest in the show/production.
Festival Poster Campaigns
Poster distribution campaigns for festivals need posters. I'd like to be displayed well before the event. Almost always, using A3 poster sizes to ensure a high but lasting level of advertising generally over a much larger area than theatre poster campaigns. The poster campaign typically needs to reach a much larger target audience.
Poster distribution for funfairs and circuses. Often called billing (short for billposting) by circuses and funfairs. We have over 45 years of personal experience in this industry. We use a variety of different size shop posters, roadside billboards, leaflets and banners to create unrivalled high-impact poster campaigns for our clients.
Poster distribution campaigns have proven very effective at advertising traditional small touring wrestling shows. The promotors themselves often do this poster distribution. However, A-Z Poster distribution can help with more extensive, more effective poster distribution campaigns to increase show attendance.
Posters For Rallies and Shows
The poster campaigns for rallies and shows need to cover a large target audience using a mixture of shop posters, banners and roadside billboards. While similar to the poster campaigns we provide for circuses. But, using a higher percentage of the smaller A3 poster size allows a longer run in time on the advertising.
Here at A-Z Poster Distribution. We love advertising new and exciting events. Please get in touch with us to discuss a bespoke poster campaign to get your upcoming event the advertising it needs and deserves. Our team has a wealth of experience, with a long list of satisfied clients running events of all types and sizes.
Poster Distribution Clients
Contact A-Z Poster Distribution
Get in touch for any advice or a competitive poster advertising quote
A-Z Poster Distribution
38 Fernley Court
Maidenhead