Need 'billers' for your 2019 season?
Bespoke poster campaigns for events
A-Z poster distribution work directly with you to tailor make an individual poster campaign for your event. Our poster distribution team will target all important areas and ensure every poster is displayed in the most influential and predominate place.
A good poster campaign means posters everywhere! not just the main roads leading to the event
Here at A-Z Poster Distribution we believe a good event publicity poster campaign is not only targeting the big main shopping areas (or the obvious easy shops), so our poster distribution team will also systematically find all the shops down hidden back streets, we believe your poster campaign should bombard your potential clients with your message at every turn. We believe in leaving no stone unturned in other words not a single area without your posters in shop windows.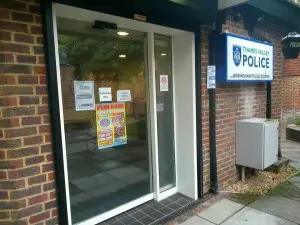 Professional poster campaigns
We are a highly professional poster distribution company, so if required your poster campaign will not include any illegal 'Fly Posting', instead our poster distribution campaigns will get posters in shops, posters in restaurants, posters in pubs, posters in garages, posters in offices, posters in community halls and anywhere else our poster distributors can legally display a poster with the permission of the property owner.
Training our poster distributors
A-Z poster distribution take great care in training our billers (poster distributors) to be polite but also respectfully persistent with shopkeepers when trying to get your event publicity displayed. We insist our billers ( poster distributors) put the poster up themselves in the most prominent high impact spot, ensuring that your poster advertising goes up and that your poster is not left for the shop keeper to put up themselves. (In our experience posters left behind rarely get put up)
We Supply
Experienced manager and fully trained poster advertising team.
Everything needed for displaying posters, transport, fuel, accommodation, and maps.
Free distribution of up to 15,000 leaflets with every 1,000 posters.
Call Zed Now.. 01753 569 543